Philosopher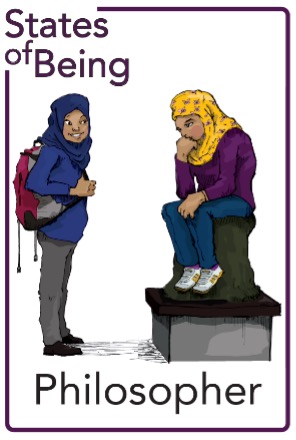 Being a Philosopher at Filton Avenue
Thinking, reflecting, questioning
When we are being Philosophers (in our PSHE lessons), we learn through the Jigsaw programme. It's a mindful approach, allowing the children in our school to grow up with the knowledge, skills and understanding they need to succeed, both now and in the future. It embodies a positive philosophy and creative teaching to nurture children's development as compassionate and well-rounded human beings. Jigsaw comprises of six 'pieces' (or six topics of learning). The pieces are Being Me in My World, Celebrating Difference, Dreams and Goals, Healthy Me, Relationships and Changing Me. One 'piece' of the Jigsaw is taught each term. Jigsaw provides an assessment framework at the end of each unit to allow children to assess their own knowledge and understanding and to support teachers in their planning.
We also work with Unique Voice during the school year, who provide workshops and additional learning. They focus on helping children build emotional resilience and self-belief, exploring topics such as; mental health, healthy relationships and crime prevention.
When we are being Philosophers (in our RE lessons), we learn through the Discovery RE programme. It follows an enquiry approach which covers the 6 principal religions: Buddhism, Christianity, Hinduism, Islam, Judaism and Sikhism, plus other belief systems. Christianity is taught in every year group, with Christmas and Easter given fresh treatment each year. Each enquiry starts with an enquiry question, and then follows four stages: engagement, investigation, evaluation and expression.
Further information for families on Jigsaw
Further information for families on Discovery RE
Further information on how we cover the Protected Characteristics within our Jigsaw Curriculum
If you want to be a Philosopher at home, try looking at these websites: