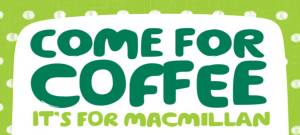 We are supporting McMillan by holding Coffee and Cake sales in school on Friday 30th September.
We are asking for cake donations, bought or homemade to be brought into school reception on Friday morning and really appreciate your help in supporting this great cause. Please supply a list of ingredients for homemade cakes.
At Lockleaze Road parents and carers are invited for coffee and cake in the community room from 2pm and there will be a cake sale in the playground (weather permitting!) at 3.15pm.
At Orchard Campus the FFA are holding a coffee and cake sale in the school hall at 3.15pm.