Athlete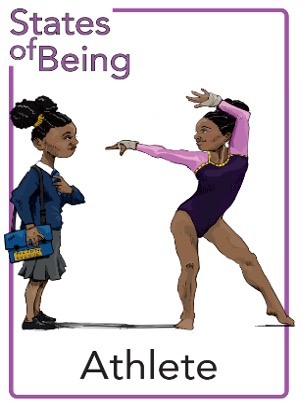 Being an Athlete at Filton Avenue
Keeping PE Real
As Athletes, the key aims of Physical Education is to give every child the physical literacy, emotional and thinking skills to achieve in PE, Sport and life. We ensure that we deliver a broad range of physical activity over a sustained period of time, engaging in competitive sports in order to lead healthy and active lives. The scheme of work we follow to help us achieve this goal is Real PE. Real PE is fully aligned to the National Curriculum and Ofsted requirements. Being an Athlete is about providing our children with the fundamental skills to perform in all areas of sport, with the help of Real PE, a philosophy and approach which aims to teach PE in an order to include challenge and support for every child. Throughout the year, our PE lessons focus on 6 individual COGs – Creative, Cognitive, Health and Fitness, Physical, Social and Personal. Each term we will focus on a COG and the skills that we learn will be developed around that one cog. Within each COG, a series of skills and abilities will be taught and demonstrated, the skill will have different levels of ability to allow your child to pick the level that not only meets their individual need but will challenge them to their true sporting ability. Real PE provides an assessment framework, curriculum maps and scheme of work to support teachers with their planning.
To help us develop as Athletes, Filton Avenue have partnered up with Bristol Sport Foundation to offer a range of after-school clubs to provide an incredible opportunity for our learners. As well as this, our teachers continue to run football, netball and tag-rugby clubs throughout the academic year.
Swimming is very important at Filton Avenue and as soon as children enter Key Stage 2, children take part in swimming lesson at Horfield Leisure Centre and continue this through to the end of Year 6. Our aim is for all learners to swim competently, confidently and proficiently over a distance of at least 25 metres, using a range of strokes and to finally perform safe self-rescue.
As well as opportunities within school, we will continue to offer opportunities outside of school. We have a community link with Lockleaze Sports Centre, Bristol Judo and Harriers Acrobatic Gymnastics.
The curriculum maps show how the COGs are identified through their colours and how the year progresses through the COGs and the progression of skills.
The same COG is covered at the same time across the whole school, for example in Term 1 the whole school will be focusing on the Cognitive COG.
The Curriculum Map allows the development of skills and states how many weeks and which FUNDAMENTAL skills they will be covering – with Cognitive in Term 1 the skill is Co-ordination and Agility.
FUNDAMENTAL skills are running, jumping, co-ordination, balance (both static and dynamic), agility, throwing and catching. All skills are covered, repeated and developed through the 7 years at primary school.
Being a Champion Athlete (to follow)
Curriculum Map for Real PE:
Curriculum Map for Real PE Foundation Stage
Curriculum Map for Real PE Year 1
Curriculum Map for Real PE Year 2
Curriculum Map for Real PE Year 3
Curriculum Map for Real PE Year 4
Curriculum Map for Real PE Year 5 and 6
Being an Athlete newsletter (to follow)
Here are some useful websites to help with these opportunities: