Year 5 Enabling Enterprise Day
Posted on 4th December 2017 | Uncategorised
Last week, as part of our work with *Enabling Enterprise, children from Sycamore class visited JLL (Jones Lang LaSalle) a property management company to learn more about enterprise and the world of work. The children learned about the different roles in construction and development, went on a tour and then took part in a housing challenging, presenting their ideas to the group to at the end of the day. The trip was a fantastic opportunity for students from Year 5 to impress and put their Staying Positive and Problem Solving skills to the test with the support from professional business volunteers.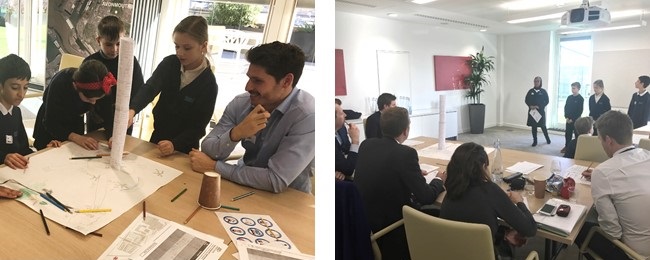 A massive thank you to volunteers from JLL who worked alongside our pupils engaging them about their jobs and making the day such a great opportunity.
*Enabling Enterprise is an award-winning not-for-profit social enterprise. Their mission is to equip young people with the skills, experiences and aspirations they need to succeed in life. You can read more about our pupils' day on the Enabling Enterprise website.