ART & SOLE – A COMMUNITY ART TRAIL – 2OTH MAY 2017
Posted on 4th April 2017 | Events | Uncategorised
Do you like being creative?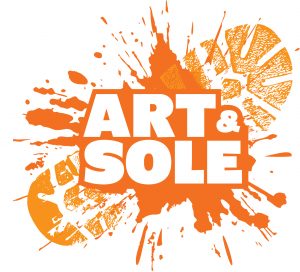 Do you enjoy treasure hunts?
If the answer to these questions is yes then you and your family will enjoy taking part in the Art & Sole trail!
The Art & Sole is on Saturday 20th May from 11am – 3pm.
It's similar to the Gromit trail, you'll be given a map of the local area and the aim is to find as many giant apples as you can. We'll be decorating our own giant apple which you'll see when you visit us and as you follow the trail to the different venues you will be able to take part in art activities.