A huge thank you to everyone who helped at our Careers Fair
Posted on 29th March 2017 | News | Uncategorised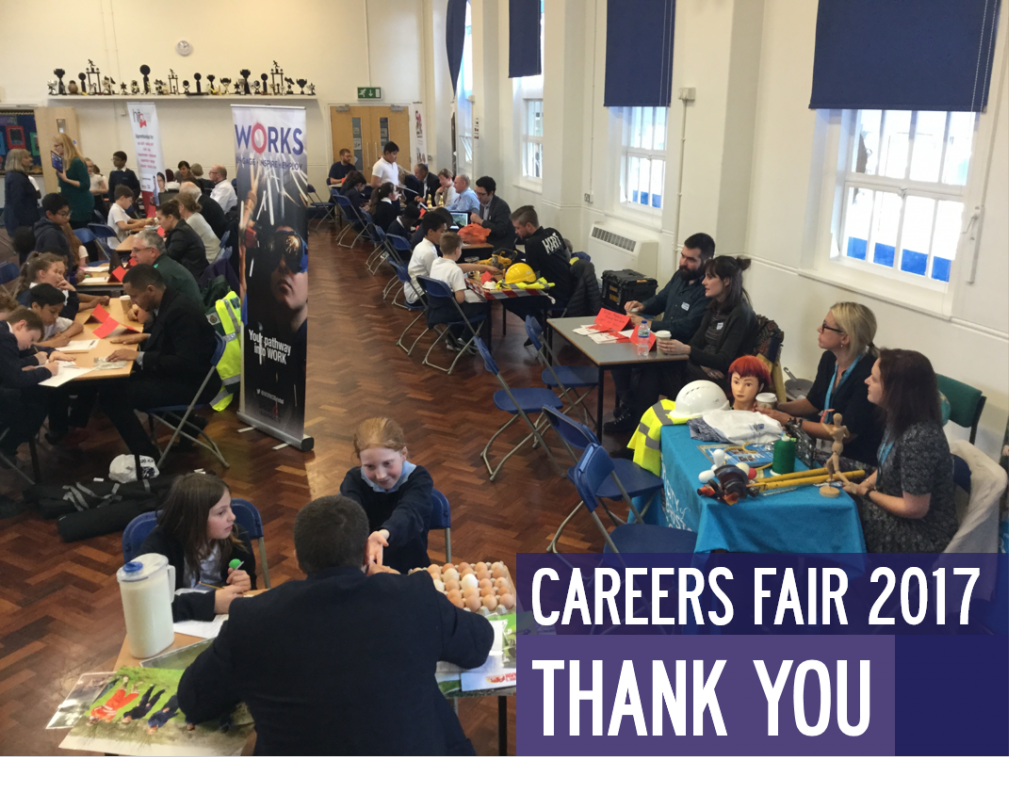 Yesterday volunteers from many different professions came to talk to the Y5 and Y6 children about their careers.
A wide range of careers were represented from Ardmaan Animation, the Ambulance Service and the Army through Broadcasting Beauty, Construction, Electrical Engineering, Farming, Further Education and Training, Housing, Highways, HR, Legal, Medicine, Music, Police, Theatre, Veterinary Medicine.
Many of the children were unaware that there were so many interesting jobs they could do when they were older. They loved having the opportunity to talk to the adults and find out more. The school would like to say a huge thank you to everyone who came along to support us.