"What would you do?"Presentation at Ashton Gate
Posted on 2nd May 2017 | Uncategorised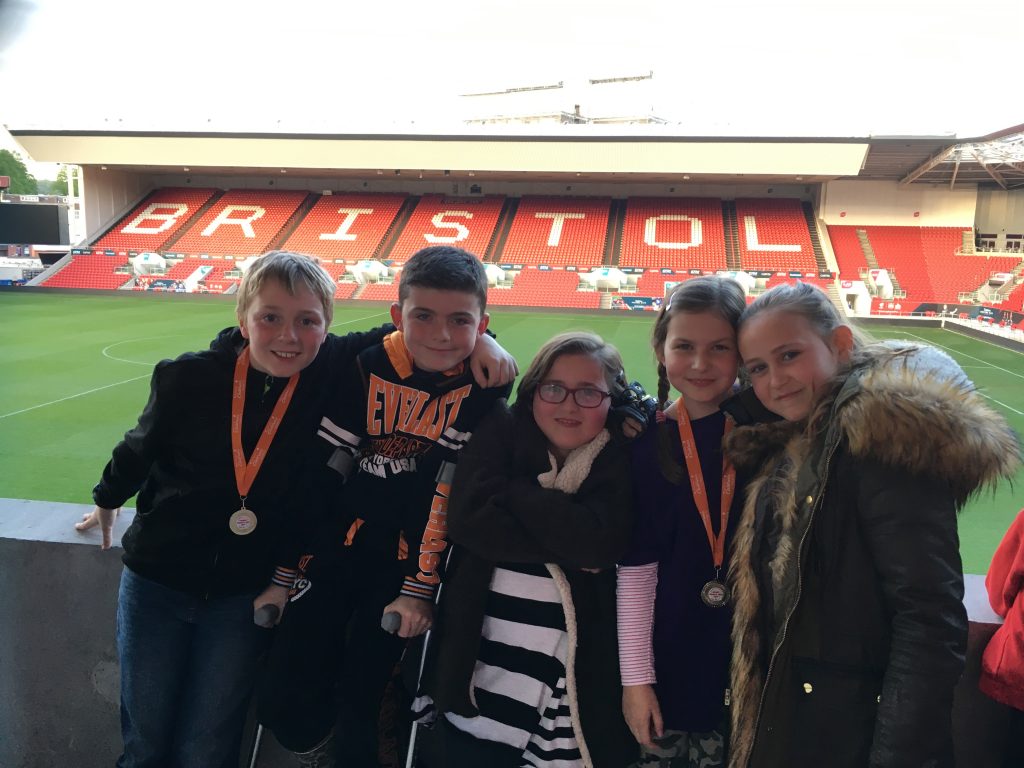 Our year 5 students were presented with medals in a ceremony at Ashton Gate last week. The medals were awarded to celebrate the children's achievement and contribution to the "What would you do?" anti-bullying campaign. We have worked in partnership with seven other schools to produce a video to empower children to have a voice within our community. Some of our year 5's Grace, Olivia, Abbie, Declan also sang with Amy Claire when she recorded her anti-bullying song "What would you do?".
The school was also presented with a certificate by Crimestoppers and Bristol Police community project recognising our support of this initiative. All the children had a great time and we are very proud of them.
Many thanks to our lovely PSCO Charlotte for her ongoing support and to Unique Voice for their help.